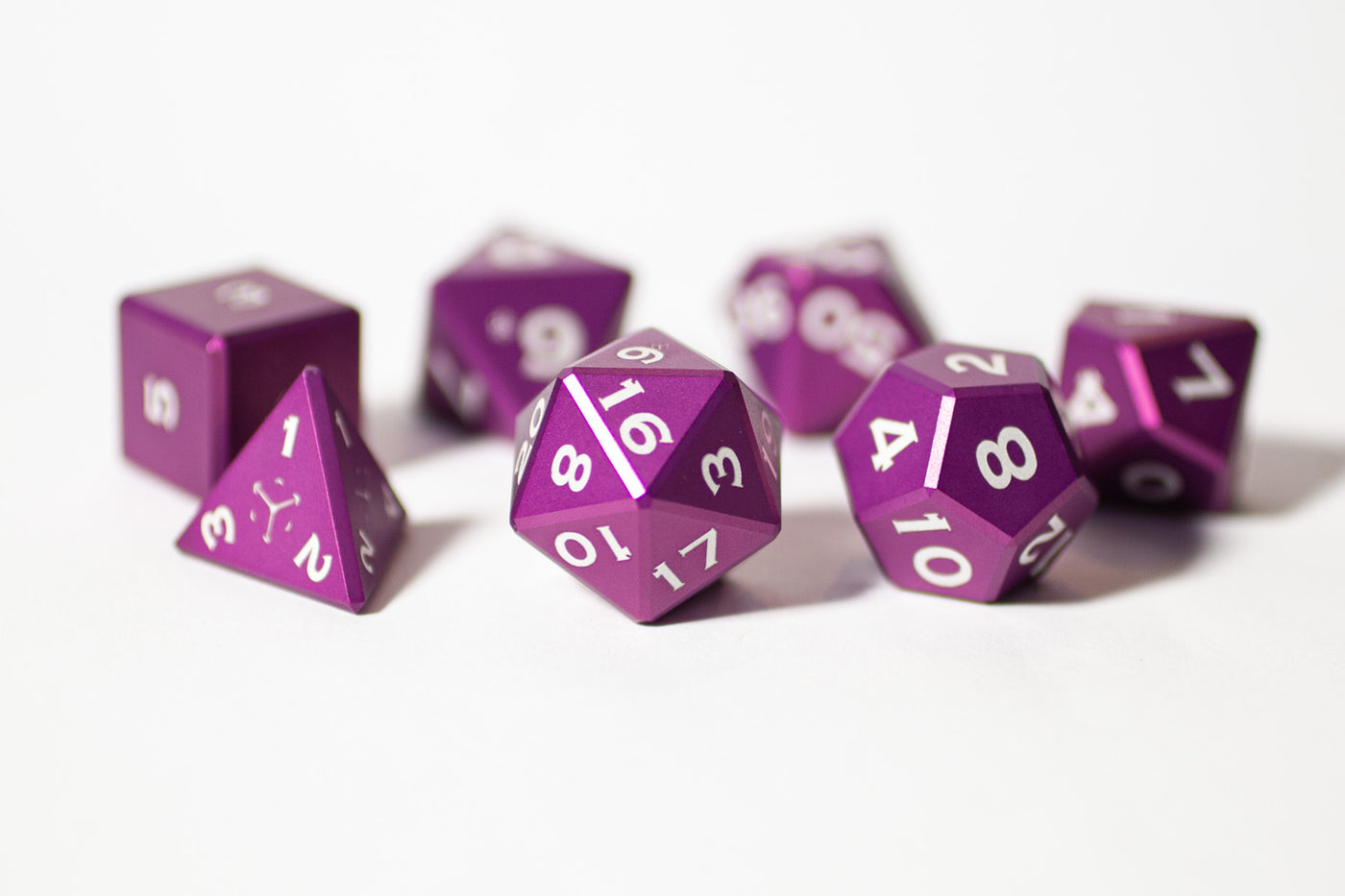 Metal Polyhedral RPG Dice Set - Poisoned Breath Purple - Fantasy Matte Collection
$ 95.00 USD
Are your plastic polyhedral sets stuck at the bottom of your bag of holding? Punishing them because they have caused many loses? It's time you made the switch to dice that will be the first dice you reach for, change your game play & will never sit at the bottom of the bag.
Can be used with all your RPGs like Dungeons and Dragons, Pathfinder,  Savage Worlds and many more! Makes the perfect gift for any Dungeons and Dragons (dnd) enthusiast, your Dungeon Master or table top role playing fan!
FEATURES
Each polyhedral die is machined out of aircraft-grade aluminum
Silky matte finish with a slower wear down time
Laser etched numbers done by hand, resistant to fading
Chamfered edges for increased randomization of rolls
Created and designed to be the last dice you will ever use – no turning back to plastic dice once you get your hands on these beauties
SHIPPING
We do our best to ship orders within 1 business day if possible
Orders are shipped by USPS with tracking numbers
FREE shipping in USA for orders over $45
FREE shipping to Canada for orders over $200
We do offer international shipping!
Related products